Octoparse is a cloud-based web data scraping/extraction solution that helps users scrape/extract required information and data from websites. Octoparse empowers users from different industries to scrape/extract unstructured data and save structured data in different formats including Excel, plain text and HTML.
Using Octoparse users can choose and click an element on a web page to select the specific data to extract. Octoparse offers a service to run multiple scraping tasks instantaneously. Tasks can be scheduled to run at regular intervals in real-time. Users can too scrape product comments, reviews, and social media channels to accumulate information on customer sentiment.
Octoparse Wizard mode provides step-by-step instructions to scrape/extract data, while the advanced mode of Octoparse provides advanced features for complex web pages.
Octoparse offers subscription services on a monthly basis and provides support through email and online knowledgebase.
Octoparse is a free web scraping tool for the user without coding knowledge. Octoparse is easy to use with the point-and-click interface. Octoparse could extract data from every website, even though it is dynamically active with AJAX, JavaScript.
 Octoparse has three different subscription plans, free, standard and professional. The free one has also powerful functions that could scrape data from every website. The premium versions have more tasks, faster extraction speed, and highly friendly support.
Compared to other web scraping tools and data grabbers, Octoparse is more competitive. Octoparse provides free version plan that could scrape data from every website
Octoparse is a scraping tool in the Web Scraping API category of a tech stack.
Python, Selenium, Debian, Plotly, and Semantria are some popular tools that integrate with Octoparse.
Main features of Octoparse are Point-and-Click Interface, point and click web data, automatically extract all the data in similar layout, no coding required for most 98% websites, extract text, image URLs, links, extract data from listing pages with infinite scrolling, extract data from dropdown menus, extract data behind login, extract data loaded with AJAX, JavaScript, automatically generates Xpath, built-in XPath tool, built-in RegEx tool, extract data using cloud servers 24/7 and store data on the cloud platform, automatic IP rotation while avoiding IP being blacklisted, scheduled extraction tasks and many more …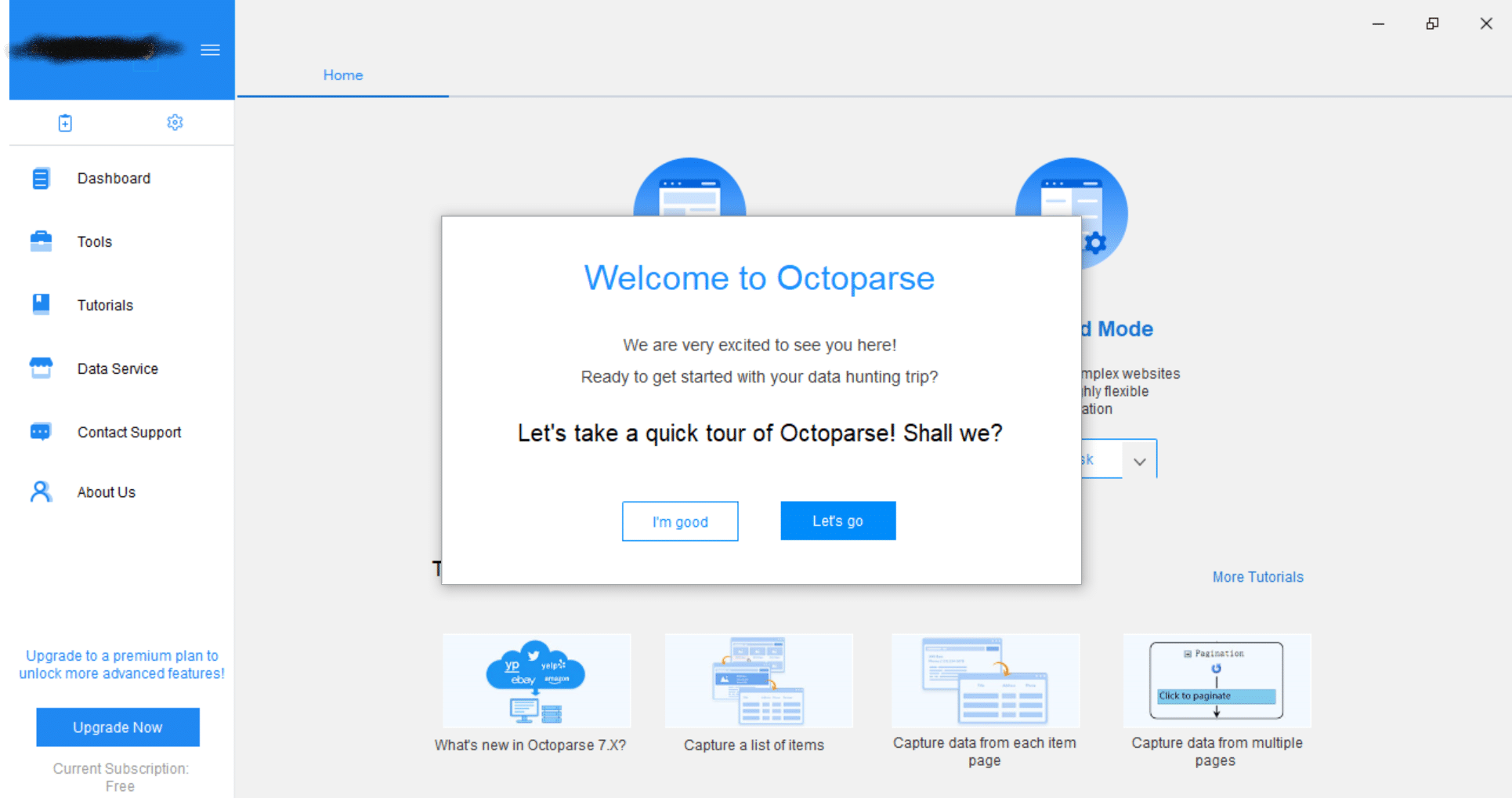 If users have more questions using Octoparse, they could join the Octoparse users club on Facebook for further help.