Enter the URL where your data is placed and Import.io proceeds there. If data is behind a login, behind an image, or need to interact with a website, Import.io takes there on targeted data to be covered. Once you are on a web page, simply point and click on the items of interest and Import.io will extract the structured data into the dataset. Once extractors are fully trained they can be set to run on a schedule over multiple web pages, creating large datasets ready for transformation, analysis, and integration into applications and internal systems. Web data extraction/scraping has never been so easier or more valuable.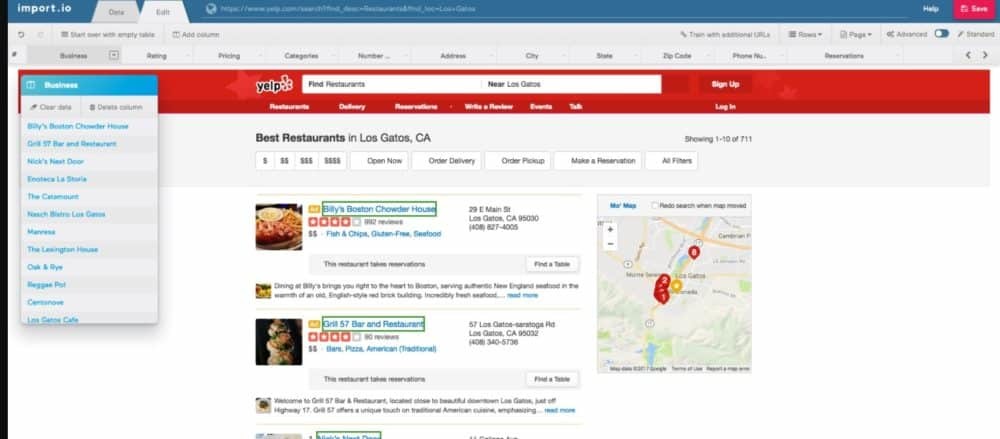 Data is used for every decision made in the business world today. It has become an essential resource and any organization cannot ignore its importance. Data is very much important for any web or organization and that's why many businesses have jumped into data science. To better utilize the collected data, organizations first need to transform it into a more usable structured form with the right tools. The transformation process is often referred to as data wrangling or data preparation.
Import.io APIs allow the user to integrate a steady stream of excellent quality web data into a user's business processes, applications, analysis tools, and visualization software. Import.io can also be controlled via API, everything that is done in a user interface can be completed with an API.
Integrate web data throughout your organization and build custom applications and integrations in the cloud without having to build and maintain the user's own web data infrastructure. By bringing web data to a business application, users are connecting business decisions to a single, secure platform for web data that is always up to date, high quality and clean. API access is available to users on premium plans.